Q & A
This section contains the most common questions and answers. If you cannot find the information that you need, please contact us.
What insurance do you accept?
We accept all private insurance, some HMO plans, family pact, and all government funded programs.
Do you accept Medical and/or Medicaid?
Yes we accept both Medical and Medicare programs.
What if I don't have any insurance?
We also offer competitive discounted cash plans for your pregnancy care.
Do you offer any financing options?
Yes, we offer financing options through CareCredit. Please click the button below to apply.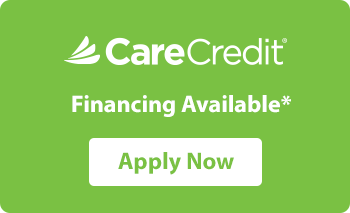 Can I exercise during pregnancy?
Exercise in pregnancy is healthy and may help you to feel better and stronger. Most moderate intensity exercise routines can be safely continued in pregnancy. Recommended activities include walking, swimming, stationary bicycle, low impact aerobics, yoga, and free weights. Avoid activities requiring extended time flat on your back or standing still in one position. You may find that your balance is not as good during pregnancy. Drink plenty of fluids during your workouts, and discontinue any activity which causes abdominal pain, cramping, or back strain. Your physician will counsel you if any obstetrical/health reasons arise requiring you to modify your routine.
What is prenatal care?
Prenatal care is the health care you get while you are pregnant. Take care of yourself and your baby by:
Getting early prenatal care. If you know you're pregnant, or think you might be, call your doctor to schedule a visit.
Getting regular prenatal care. Your doctor will schedule you for many checkups over the course of your pregnancy. Don't miss any — they are all important.
Following your doctor's advice.
What medications can I take in pregnancy?
In general, it is recommended that any unnecessary medications be avoided, especially in the first 12 weeks of pregnancy. However, there are some medications allowed during pregnancy if needed. For a complete list of medications that can be taken during pregnancy if needed please visit our Patient Education section.
What should I eat during pregnancy?
A healthy balanced diet is very important during your pregnancy. The key to good nutrition is including a wide variety of foods including proteins, carbohydrates, fats, and minerals.
Things to avoid include raw or undercooked meat, alcohol, predatory fish (shark, swordfish, king mackeral, and tile fish), unpasteurized milk and soft cheeses. Reheat deli meats until they are steaming hot. Limit consumption of fish from local rivers, lakes or ponds to no more than one 6 oz serving per week. Limit other fresh or canned ocean fish (salmon, tuna, flounder) or seafood (shrimp, oysters, clams) to no more than 12 oz per week.
Make sure to wash all fruits and vegetables thoroughly. It is also recommended that you take a daily prenatal vitamin containing at least 1mg of folic acid to reduce the risk of birth defects and to ensure you are getting the extra nutrients that you need.